About Us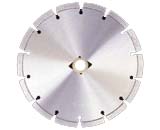 Masters Masons has the years of experience and expertise to meet any job requirements be it large or small. We pride ourselves on providing our customers with the highest standards of concrete drilling and cutting services in the Sydney area. Contact Masters Masons the premiere provider of concrete drilling and cutting services and see what we can do for you.
At Masters Masons safety is of the utmost importance and all of our staff are fully trained and qualified to operate the various equipment used in the course of a job.
Are you looking for a professional concrete cutting and core drilling service for your construction or home improvement project? Master Masons Concrete Drilling and Cutting Services offers the most highly trained Concrete Cutting Operators combined with the latest state of the art concrete cutting and core drilling equipment at very affordable rates. And unlike many of our competitors, we specialize in Concrete Cutting alone, not an array of different unrelated services and we are covered fully by both Liability and Workers Compensation Insurance.
Let our years of experience benefit you and let us give you the best deal and service we possibly can.