Sawing
WITH OVER 30 YEARS EXPERIENCE WHY WOULD YOU CHOOSE ANYONE ELSE?

Ring Sawing & Hand Sawing
Master Masons are equipped with the best sawing equipment available and all of our sawing equipment is regularly serviced and checked to meet safety requirements.
Masters Masons are able to provide a range of concrete cutting services. Our saws are able to cut double brick walls or light concrete to a maximum depth of 270mm.
our hand held and ring saws are very versatile tools which allow us to complete your job quicker and cleaner.
Wall Sawing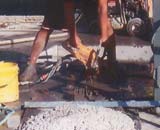 Wall Sawing is used to cut through structures to provide openings for windows, doorways and mechanical services.
Masters Masons has at its disposal a large selection of concrete cutting equipment to fulfill any of your requirements. We can do any type of wall cutting using smaller hand held machines or hydrolically/air operated machinery.
Masters Masons provides precise cutting using compact track mounted system. Our wall saws cut reinforced concrete and brick structures.
Road Sawing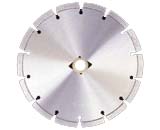 Masters Masons use a full range of petrol, diesel and electric saws. Our machines can cut a range of depths so no matter what your road sawing requirements are we have the tools for the job.
Our machines are specialized for all roadways, suspended slabs and floor areas.
MASTERS MASONS SAWING SERVICES ARE NUMBER ONE FOR ACCURATE DEEP CUTTING